Vendor withdrawals and reimbursement
Sempo can work with you to design and implement your prefered vendor reimbursement options. We can integrate our processes with local financial services providers, and also local accountancy firms, as preferred.
Please reach out to us at [email protected] to discuss your preferred vendor reimbursement method and schedule.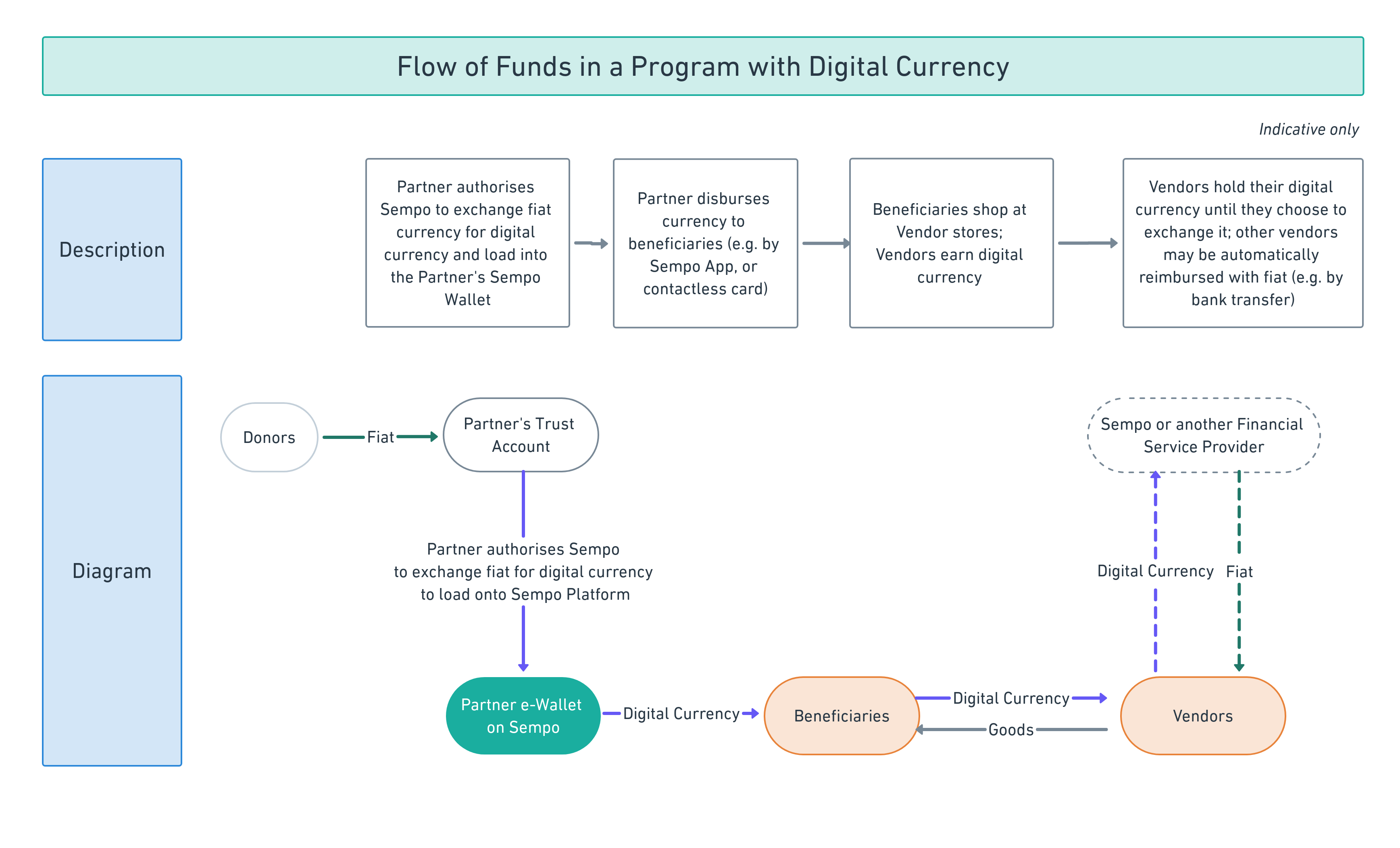 Example flow of funds if digital currency is distributed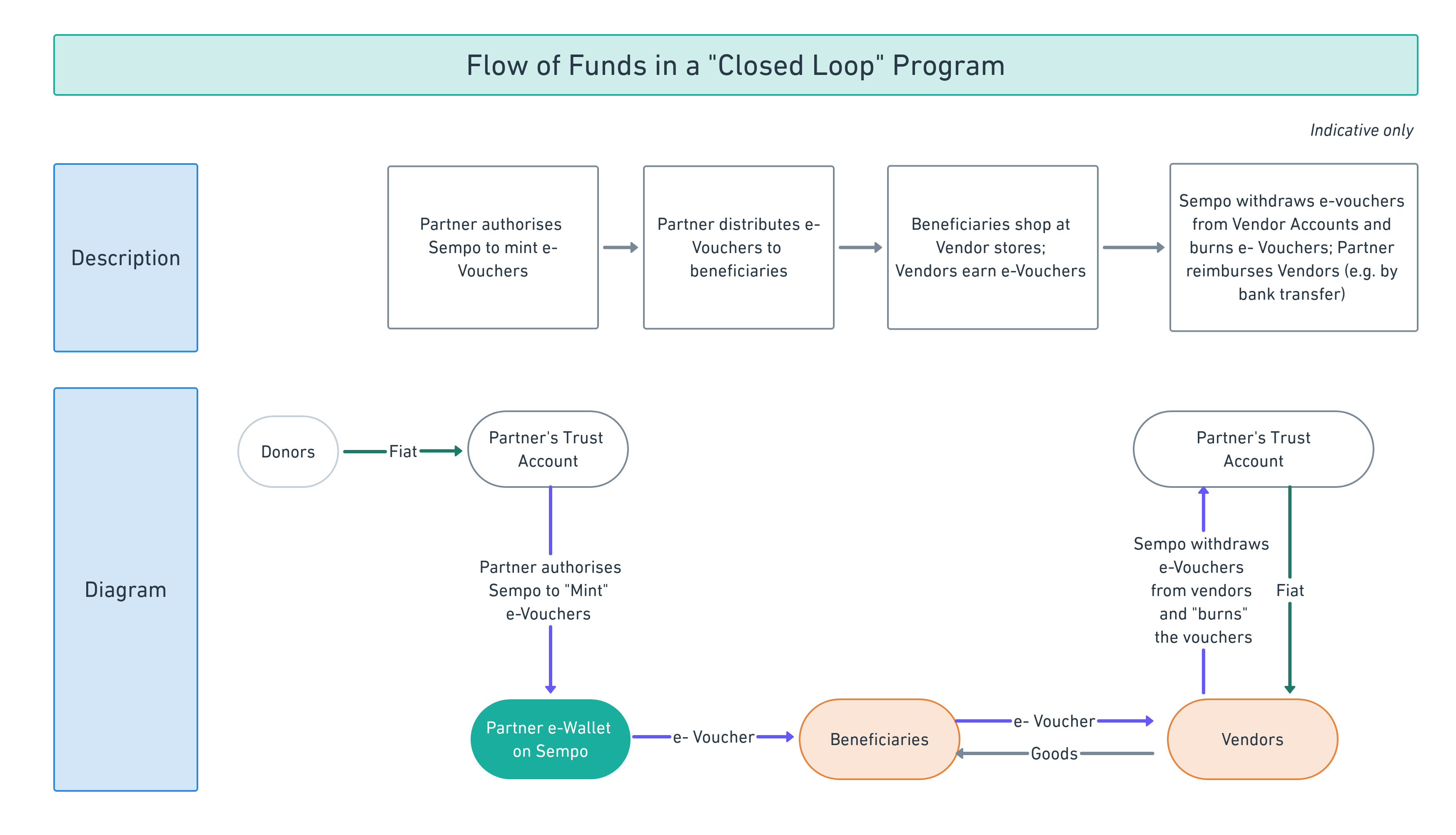 Example flow of funds if e-vouchers are distributed